Firewood Pickup, Delivery, & Stacking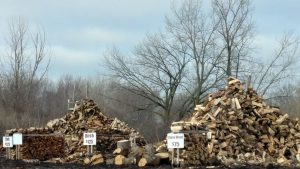 At Best Budget Tree Service one of our main products is firewood, we strive for quality and we are committed to satisfying our customer's firewood needs. We sell all of our firewood in facecord and full cord increments, we have a variety of firewood to suit our customer's needs including Premium Mixed Hardwood, Birch, Cherry, and much more. All of our firewood is seasoned 12-14 months for optimal moisture content and to facilitate more complete combustion improving efficiency, and minimizing creosote formation. Find our prices below and call us to schedule a delivery today @ +1(815)685-2444…
Our Products & Services
Seasoned Firewood(Pickup & Delivery)
Facecord
Mixed Hardwood(Picked Up) – $125
Birch(Picked Up) – $150
Oak(Picked Up) – $150
Cherry(Picked Up) – $150
*Delivery – Add +$25/Facecord
*Stacking – Add +$25/Facecord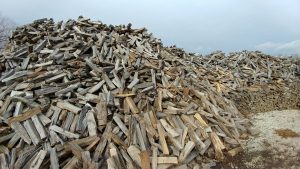 All of our Firewood is Seasoned 12-14 Months to ensure optimal moisture content to reduce formation of creosote, and promote full combustion and efficiency of our firewood.
And more!
Contact Us @ +1(815)685-2444 if you don't see a service listed.
Our Equipment
Dump Trucks
Dump Trucks allow us to quickly and easily deliver wood where requested by our customers when stacking is not a concern.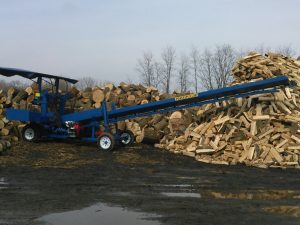 Wood Splitters
Our Double Vertical Powersplit Wood Splitter increases production and allows us to deliver perfectly split firewood at a incredible rate of up to 12 facecords an hour, we have no worries about keeping up with customer demand.