Tree Removal, Tree Planting, & Tree Trimming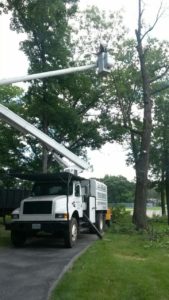 Best Budget Tree Service is a fully licensed, insured, and experienced Tree Service offering Removal/Trimming of Trees and Stumps, Lot Clearing, and just about anything tree related you can think of. We also sell Firewood, Mulch, and offer a Chimney Cleaning Service! Our knowledge, equipment, and team can help you with all of your potential needs, We have experienced arborists on staff, years of experience in the tree service industry, and the equipment to tackle tough jobs safely. Call us today @ +1(815)685-2444 to learn more & schedule a free no obligation estimate.
Customers We Serve:
Commercial
Residential
Municipal
Tree Services Provided:
Tree Removal
Tree Trimming
Tree Planting
Tree Care
Lot Clearing
Our Services
Tree Removal/Trimming/Planting
At Best Budget Tree Service we have the equipment and knowledge to tackle even the toughest and most dangerous tree jobs, and we are committed to doing so safely, quickly, and carefully. With our years of experience, quality equipment, knowledgeable crew, and experienced Arborists, Best Budget Tree Service is the right company for the job.
Stump Grinding & Removal
We are able to grind down unsightly tree stumps, and remove any trace that a tree was even growing in the first place.
And more!
Contact Us @ +1(815)685-2444 if you don't see a service listed.
Our Equipment
Bucket Trucks
Specialized Bucket Trucks with Aerial Lifts to assist in tackling hard to reach jobs, and assist in debris removal.
Wood Chippers
Large chippers to remove debris and put into our specially designed bucket trucks to speed up debris removal.
Stump Grinders
Large Stump Grinders to remove any traces of tree stumps & to make stump removal fast & pain free.